President's Message: Goodbye to Summer

David C. Jones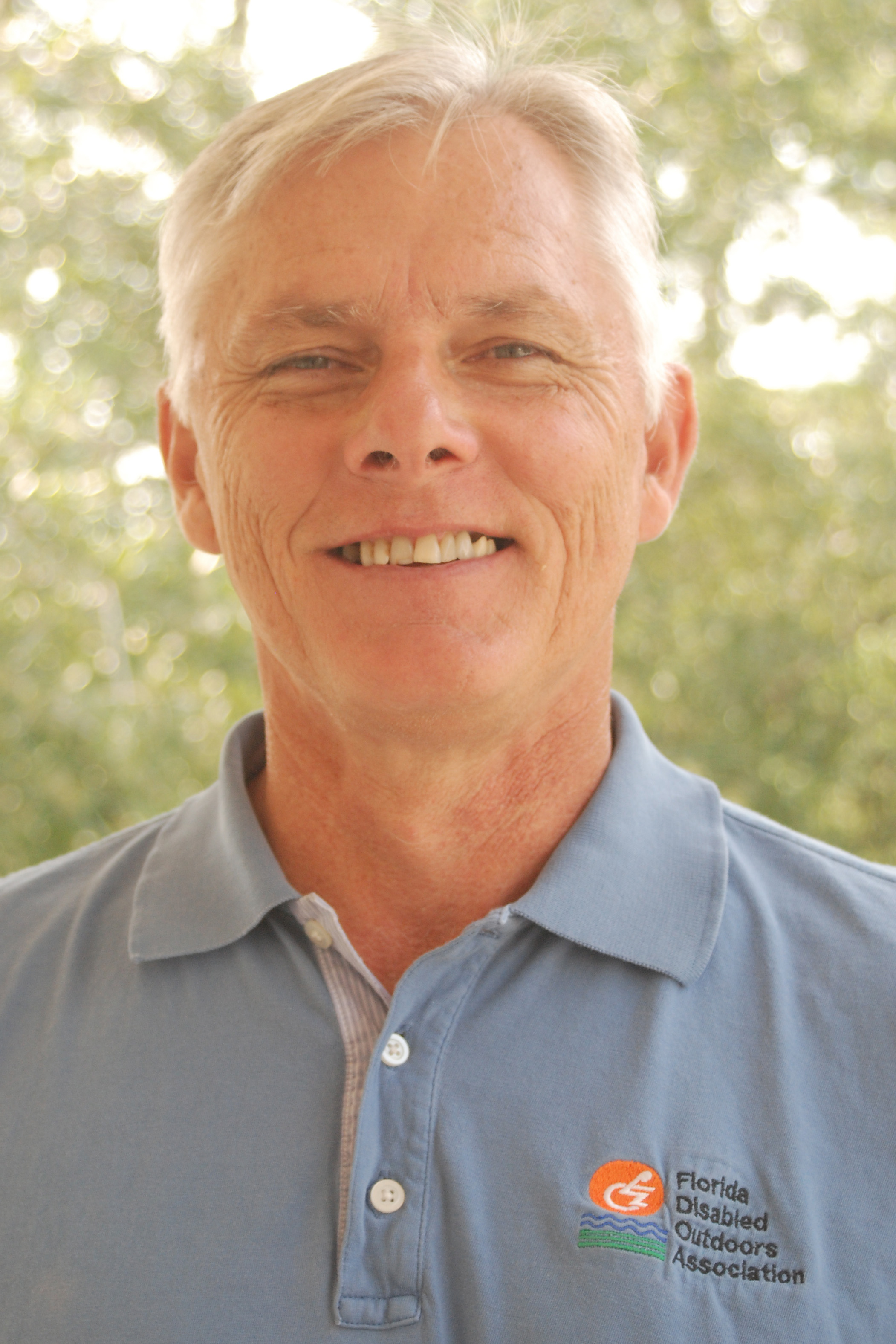 School's back in and it's time to say "good bye" to summer. Back to some sort of routine for the kids and their parents. Schools have become very focused on test performance and that has led to many more hours of sitting in class rooms and being fed a steady diet of academic information. One of the results of this is a large decline and even the removal of in-school physical activities. This increase in sedentary time is hurting our children's health and well-being.
Obesity and unhealthy weight complications are a current factor in the condition of our youth. Research has shown that these conditions tend to follow them into adulthood. Our children are being conditioned to live more sedentary lifestyles which adversely affect our population's health. Most of us agree that children should have access to more opportunity for physical activity (96% according to a recent National Recreation and Park Association research survey). When asked where this activity should take place the answers were parks, recreation centers, and schools. The fight to get more physical activity in the school day is ongoing. Because of this, parks and recreation's role as a provider of after school opportunities are more important than ever.

It is most important that we make physical activity safe, fun and interesting for our youth and to teach them to embrace an active leisure lifestyle that becomes part of a normal healthy physical, mental, emotional and social existence for their entire lifetime.

We are excited to be negotiating a formal agreement with the City of Tallahassee to continue and to expand the Miracle Sports program in the Tallahassee area. We will also be able to enhance it with greater collaborations and outreach efforts. Our partnership with the Florida State University (FSU) Sports Management Department has been a huge success and this new collaboration will provide an even greater opportunity for FSU students to learn while providing a service, as they engage our local schools to promote after school physical activity, teach our youth diversity sensitivity, and help provide a better understanding of the benefits and importance of inclusion within our community.

On a personal note, my children are now finished with school and with competitive youth sports, so for me, fall is the time that I anticipate the coming hunting season. We have a very good mobility impaired Hunt Program here in Florida. We start our season with a deer hunt at Holton Creek Wildlife Management Area in October and continue with numerous hunts into early February. I am proud to have been the inspiration to create this unique hunt program with FWC. It provides a quality opportunity for people with mobility impairments and their able bodied companions to enjoy the outdoors in an inclusive setting. We now have more than 25 Quota Hunts throughout the State. Go to myfwc.com for hunt details and other information on opportunities for outdoor recreation on our State lands and waters. "Active Leisure for Life"!!
---
Executive Director's Message: Veterans, Thank you for your service!

Laurie LoRe-Gussak, MBA, IOM, CAE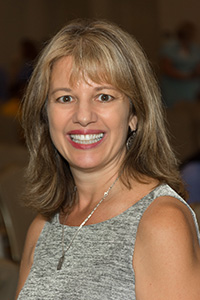 Recently I was traveling through airports and I heard people thanking our fine members of the military for their service. At FDOA, we are trying to do better at reaching out to veterans and active members of the military to offer programs that recognize their service.
We have been trying to reach out to organizations that serve veterans, local Veteran Administration offices, college campuses and recreation providers. We need your help to let our members of the armed forces know that programs like SportsAbility provide opportunities for veterans, active military and their families.
At SportsAbility people of all abilities are able to try everything from sit water-skiing, kayaking, horseback riding and much more. Please let someone you know that has served our country know that we are here to help!
To register for SportsAbility, please visit www.fdoa.org/ocala
---
Zip Lining for People of ALL Abilities including People with a Brain or Spinal Cord Injury
Randy Flagler, Recreation Management Intern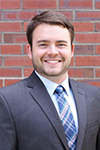 "The thirty seconds on the zip line were exhilarating. I had a lot of fun!," were the exact words that J.R. Harding used. Thirty seconds of air time may not seem like much for a person on a zip line, but, for J.R. Harding, those thirty seconds helped him feel something he hasn't been able to experience in over 30 years. Harding, a disability advocate who is also a quadriplegic, took a trip to Gatorland in Orlando, FL to try out a new experience. Gatorland is home to the Gator Gauntlet Wheelchair-Accessible Zip Line, one of the only zip lines in the United States to offer rides to patrons with mobility challenges or other disabilities.
J.R. offered us an inside look-in on his experience at Gatorland. When he arrived, the staff was prepared for his 11 a.m. flight time over the gator-infested waters. The staff were "awesome folks and provided me with great education" prior to the ride. To assist persons with disabilities in reaching the attraction, there was a very extensive ramp system that allowed people to wheel themselves up to the harness area. The people in charge of the zip line offered a very extensive and comprehensive education on safety and the harness system that protects the patrons. There is an electric motor to assist in hoisting an individual into the harness from a chair. "The folks were great at communicating and helping me feel comfortable with the process. They were well trained to handle any patron", said Harding.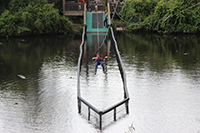 As for the actual zip line ride, J.R. had a blast. Initially, he feared that the harness would be uncomfortable and painful. But, the harness is designed to support and comfort the rider. Shaped similarly to a hammock, J.R. was suspended in a comfortable harness. "It was a swimming pool-like harness feeling. It was very comfortable. Once I was settled in, with a push of a button, I was zipping over the alligators." The ride itself may have been only thirty seconds, but the significance of this ride offers a new form of recreation for persons who have mobility impairments. Once off the zip line, J.R. was able to leave the attraction just as easy as it was to access. J.R. did offer suggestions for certain areas to give patrons with a disability an unabbreviated experience in the future, but for now, all Harding could do was rave about it.
Overall, J.R. gave the ride, staff, and experience an A++! It was incredible. I'm glad I did it and I would definitely do it again someday." Having a zip line accessible to patrons with disabilities is a huge step in the right direction for adaptive sports. Gatorland Orlando made an investment - not only financially, but also an investment in people of all abilities. Gatorland has set a precedent for other zip line facilities and recreation providers to follow in the near future.
More information for People with a Spinal Cord Injury:
English / Spanish

More information for People with a Brain Injury:
English / Spanish
---
We Can Go Too...The Trout Pond
by Gail Nance (Big Bend Scenic Byway Blog)

There's something to be said about taking a Sunday drive. Or in this case, a Saturday drive. Driving, or in my case riding, just for pleasure can be therapeutic, calming. A respite from the daily norm; especially for those of us who are at home most of the time. On a recent Saturday afternoon, I was ready to get out of the house. So my sister and I decided we would take a drive with no real destination in mind. We ended up headed down Highway 267 towards Bloxam, then down Springhill Road and stopped at the Trout Pond recreation area.
I was pleasantly surprised to see paved trails leading to the fishing dock at the pond. So off I went through the woods, in my power wheelchair, with my sister running behind warning me to 'watch for snakes and such'! I wasn't concerned about potential hazards, I just knew I saw a way to go down to the pond so I took advantage of it! The pavement is rough in spots, but definitely passable, leading to the fishing dock.
Located near the former GF&A Railroad, Trout Pond is an accessible destination in the Apalachicola National Forest. The recreational area was established in 1970 specifically for the differently abled, being one of the first of it's kind. Trout Pond was envisioned as a recreation area with amenities designed specifically for people with disabilities, including evenly paved surfaces and accessible restrooms, drinking fountains, picnic tables, and fishing pier. Parking is ample, and the restrooms are spacious and clean. More
---
Help Support FDOA Programs - Donate Now
FDOA gratefully accepts tax deductible donations and in-kind gifts as a 501 (c)(3) nonprofit organization. (Federal ID# 59-3051552)